Excellent All Around Fishing Experience
The Lodge provides casual guided beach fishing around China Poot Bay, which is included in your stay. For the avid fisherman, we suggest a special charter for king salmon, halibut and rockfish, which is an additional expense.
Kachemak Bay is one of the most beautiful fishing environments in the world! We are surrounded by volcanoes, snowcapped peaks and glaciers with sea otters and seals often in sight. Watch for whales, black bears, and other wildlife while bald eagles soar overhead. When weather and tides permit, and fish are running, Lodge guides can provide good local fishing. We can help arrange a special charter if you are looking for more.
Changing weather, changing climate and ocean temperatures have made Alaska's fishing unpredictable. Fish runs and local waters are different each summer, providing fun new challenges.
Fishing Options
Guided fishing options vary from beginners to experienced anglers. Your Lodge guide will provide you with knee boots, hip boots, spinning gear, tackle, and everything you need for an Alaskan fishing adventure. Fishing licenses are available online.
May–July
Early season fishing typically runs May through early July. Your Lodge guide can take you fishing for Dolly Varden. We fish the tides from the sandbars and beaches, using spinning gear the Lodge provides.
Mid-summer in July
We suggest a special fishing charter for king salmon, halibut and rockfish.
For an additional expense, special fishing charters can be arranged for king salmon and halibut, weather depending. This is best arranged well in advance of your visit, as the top captains book up early.
July into September
Late season, end of July into September, we fish for silver (coho) salmon in China Poot Bay.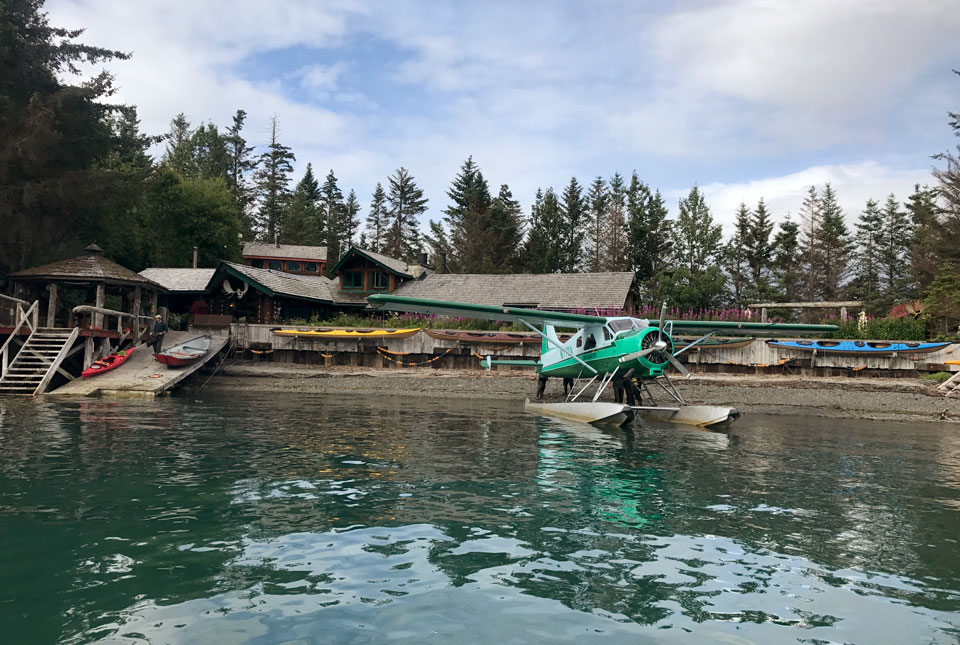 Private Float Plane Charters
Private float plane charters with an Alaskan bush pilot and one of our guides can be arranged throughout the season. You will fly to a remote mountain lake for rainbow trout fishing, weather depending. Float plane charters are an additional expense.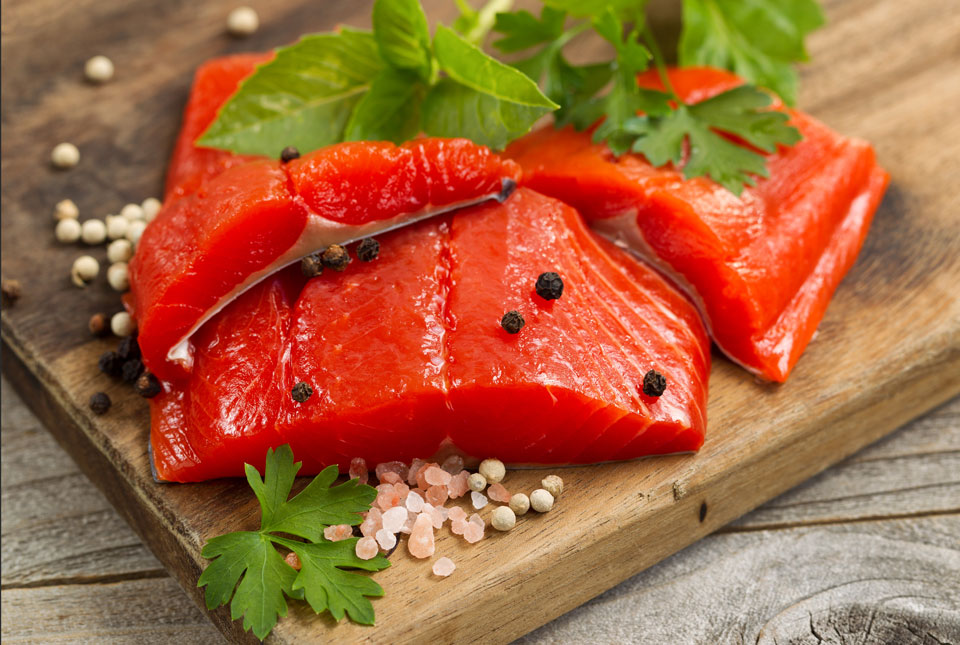 The Lodge Chef can prepare your fresh catch for dinner
If beach fishing, your guide can cook your fresh catch over the campfire to go with your shoreside lunch. Should you take a fishing charter, your Captain can deliver your fish to the Homer processor and have it shipped home.
Types of Fish
Dolly Varden
Fun to catch, Dollys are similar to rainbow trout. We fish the tides, from the sandbars and beaches, casting using spinning gear the Lodge provides. Dolly Varden weigh 1 to 3 pounds.
Accompanying non-fishermen can beach comb endless sandbars, enjoy a campfire, and take in the spectacular scenery.
Silver Salmon
Coho, or silvers, may be caught in China Poot Bay beginning in mid-August through mid-September. It is exciting to wade with your guide in shallow stream waters or artfully "sneak up" on them. These coho weigh 6 to 12 pounds.
Flounder
This delicious tasting fish can be caught for the table throughout the season. Fished in shallow water stream mouths, they are surprisingly combative on light gear and weigh 1 to 4 pounds.
King Salmon Charter
The wild kings are in the bay year round. They can be caught from a charter boat. They cruise just offshore of river mouths and beaches and are caught trolling with flashers and herring. Kings weigh an average of 10 to 20 pounds. This fishery is limited and requires king salmon tags and a charter which is an additional expense.
Halibut Charter
For the serious halibut fisherman we will arrange for a deep ocean charter with a 6-rod charter boat. This is possible throughout our season. A local processor will flash freeze, custom pack and air-freight your catch to you for when you return home. This charter is an additional expense. The average Kachemak Bay halibut weighs 15 to 100 pounds.
Rainbow Trout Fly-Out
Take a float plane fly-out for fishing with a Lodge guide to one of our favorite mountain lakes. You can wade the streams, canoe and row for rainbows in a valley where our few guests are the only fishermen. These rainbows range from 1-5 pounds. All float plane charters are an additional expense.