What to Expect: A Day at the Lodge
Activities are tailored to each guest's interests, ensuring your stay with us is a trip of a lifetime. Below is an example of what one might experience while visiting Kachemak Bay Wilderness Lodge.
8-9AM
BREAKFAST
A wonderful gourmet breakfast is served, both continental and made to order. Meals are served in the cozy Lodge dining room with a view. Your personal guide will check in with you over breakfast to discuss your customized activities and adventures.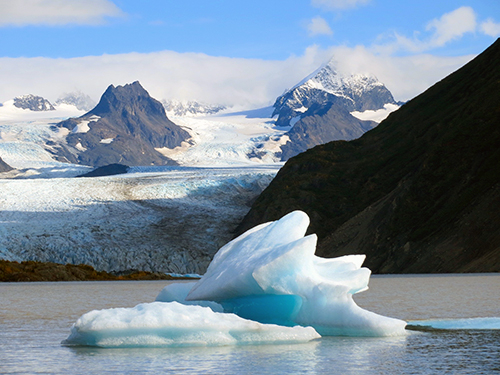 9:30AM
HIKE TO GREWINGK GLACIER LAKE
Depart by motorized boat from the Lodge dock and travel across Kachemak Bay to Halibut Cove's Glacier Spit. Enjoy a 4-hour moderate ability, scenic hike with your own naturalist guide. Hike through geologic time as you walk the way of the Grewingk Glacier. Enjoy a campfire lunch with spectacular views of the glacier, lake and mountains, surrounded by Kachemak Bay State Park.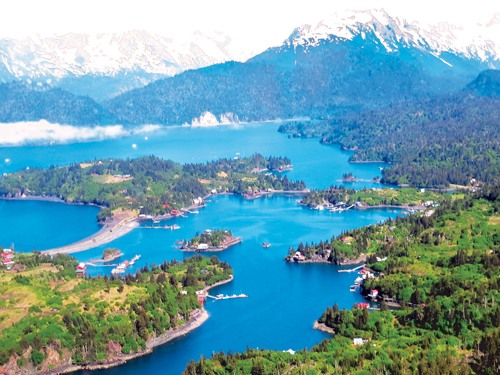 2:30PM
BOAT RIDE TO HALIBUT COVE
The boat will pick you and your guide up on the beach. A short boat ride will take you to Halibut Cove's unique artists and fishing community. You may explore the boardwalk, visit a local art gallery or have a drink at the Saltry Restaurant and enjoy the view.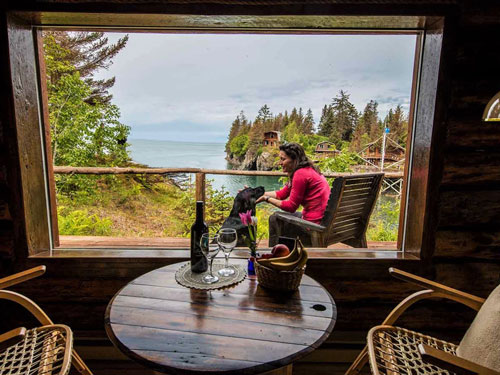 4:30PM
RETURN TO THE LODGE BY BOAT
Return by boat with your captain and guide from Halibut Cove to the Lodge. Relax in your cabin, enjoy the sauna and hot tub, and take in the spectacular scenery from our many decks and docks.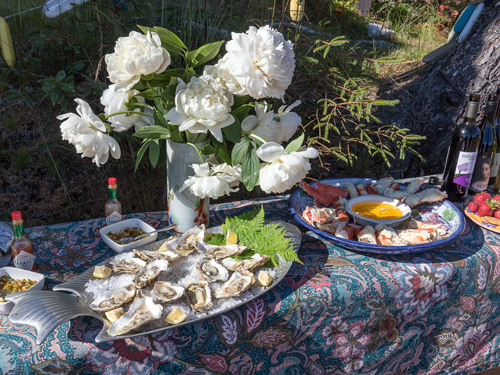 6PM
GOURMET APPETIZERS
Gourmet appetizers, which include wild Alaskan seafood and refreshments, are served on the dock or in the Solarium. Relax and enjoy the incredible view while planning your next day's activities with your host.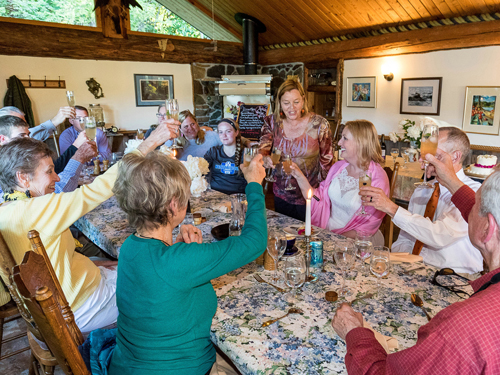 6:30PM
DINNER
An amazing 5-course meal is served in the Lodge dining room. Enjoy fresh local seafood, organic garden grown produce, fresh baked breads and decadent desserts. The Lodge and its fare have been featured in Bon Appétit and Gourmet magazines. Non-seafood options available. We are happy to accommodate dietary needs and special requests.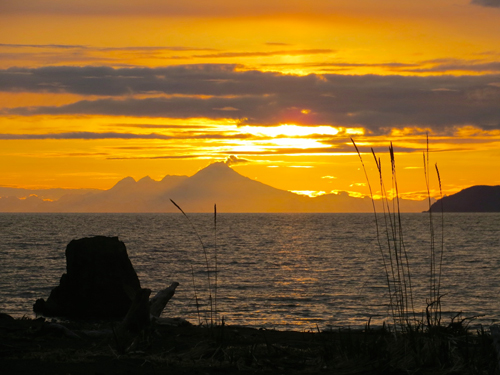 After Dinner
EVENING ACTIVITES
Evenings after dinner are yours to enjoy with family and friends. Relax in your cabin, outside around a campfire, in the shared Solarium playing games, going for an unguided walk, or lounge in the sauna and hot tub.

"This trip exceeded our expectations. Everything was perfect. We couldn't imagine a better Alaskan experience." Rob Roach Family